The beginning
Jan was born in Dresden in 1984 and spent his childhood in the bohemian district Neustadt. From the age of 6 years he first learned to play the keyboard and took piano lessons later on. Jan started very early to compose own melodies that he saved to the sequencer of his Technics Keyboard. During the mid 90's Dance Hype, he tried as a DJ in a very young age and came in touch with the local techno and house scene.
In the late 90s, the Hip-Hop wave took over Germany and Jan was soon connected to the local graffiti & rap scene. So he began (next to skateboarding) to make rap beats and writing lyrics. Parallel to his high school graduation, Jan produced a skateboarding DVD and gained his first experience with the dubbing of motion picture. His professional orientation towards media was predetermined at this time.
Please contact us for a permission before re-publishing!
© 2021 Tobias Lange / baumannmusic.com
Time for some Rap
After school, the young artist released two independent rap albums and played countless gigs until 2006 his first studio album came out. Due to the great support of the Dresden Labels "Global Mutation" this first CD was already been published on Sony BMG Distribution. All the songs on the album were produced by Jan and the musical style was pretty modern and electronic at this time.
With his friend DJ Access and the graffiti artist Slider, in the same year the music label NewDef was founded, which is growing since then and today plans releases for Hip-Hop artists on international markets. Two years later followed Jan's second, very personal studio album "Alle Wege führen nach oben (All roads lead to the top)". The CD was highly praised by the German press and was his last solo release in the genre of Hip-Hop so far. The most successful song of the album "Plattenbau" was used in several TV shows. With the two releases, Jan also gained a lot of experience on stage. To date, Jan has kept on working as a producer for friendly rappers and singers and offers workshops for young people in the youth center Spike Dresden.
Studies and qualifications
After graduating from Mediencollege Dresden Jan first went to Mittweida in 2007 to study media technology for three years. There he was able to produce radio features and radio plays, as well as enjoy the professional studio. In addition, he regularly worked as a lecturer for the Sonic Audio School in Chemnitz and teached in workshops about music production. During this period, the young producer began to deal more with electronic music as got into composing pieces for piano and classical ensembles.
Back in Dresden, 2010, Jan and the rap artist Eske released the compilation project "Klotzsche 01109", an album featuring local upcoming artists. Same year, Jan also produced the second solo album by Dresden based rap artist Scotch. Since 2011 the young producer did a series of commissioned productions for radio advertising, video productions and a few remixes. While working on a cinema advertising, he gained first experiences with surround production.
Today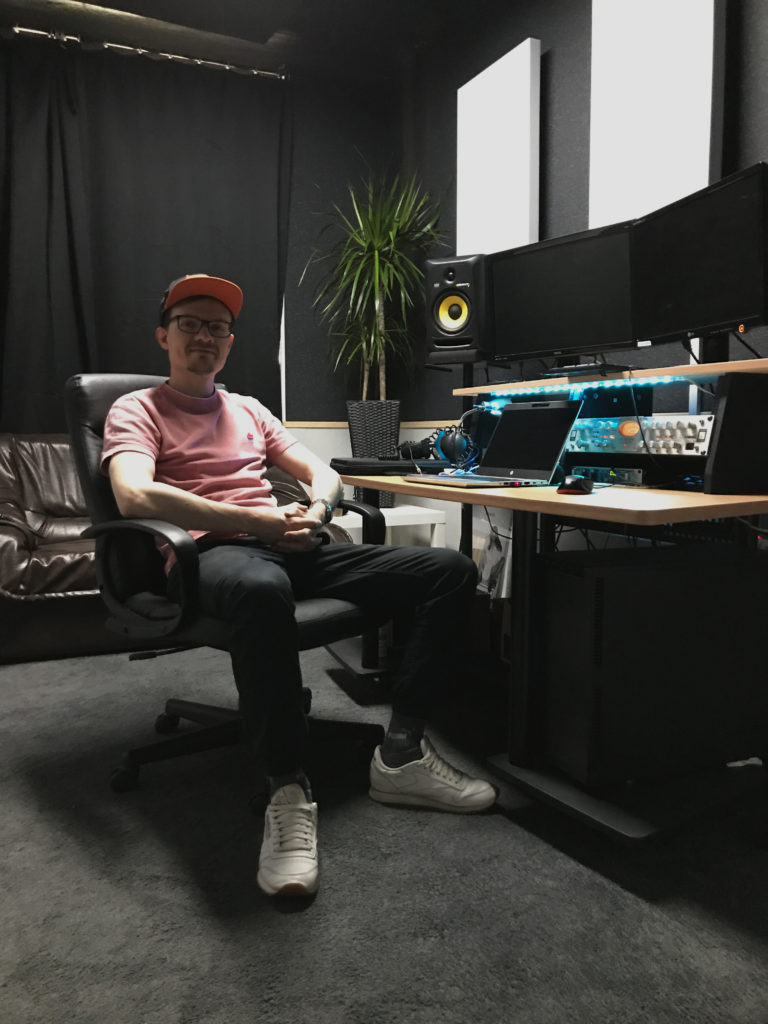 In 2012, the professional Studio AK44 Dresden was founded as a joint project with other artists and producers. So today Jan is well equipped for doing state of the art quality vocal and instrument recordings. Important steps to expand musical horizons did follow as well: In addition to the piano, Jan today also plays the guitar. In 2012 it was his first time working with an orchestra for the video production of the single "Eine Jugend" (a youth).
Today Jan works primarily with filmmakers and videographers. His music has been featured in more than 2000 projects including cinema and international TV as well as commercials and campaigns for global brands. Since 2020 he is also part of the Beat Producer Team The Luminates and has collaborated with stars such as Onyx, KMN and Alia$.