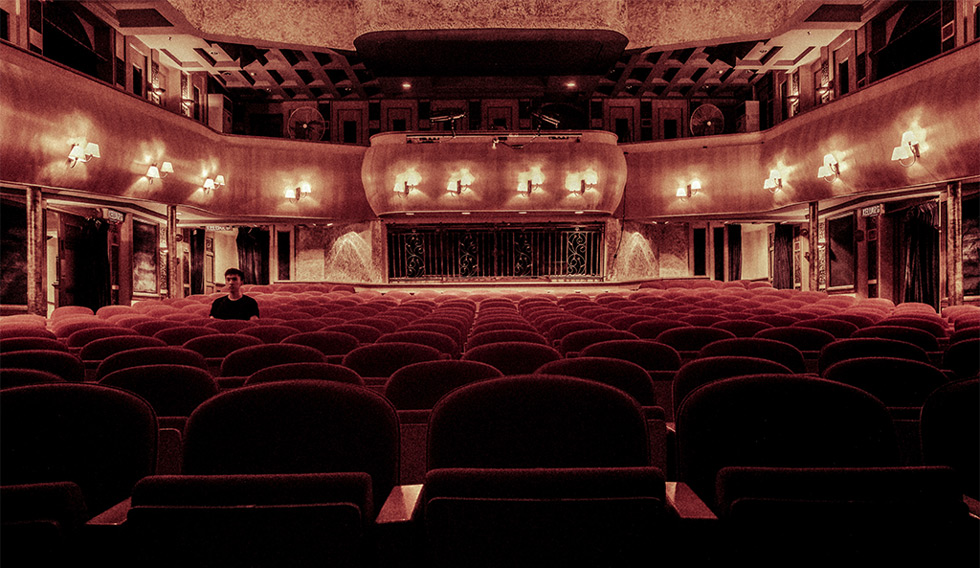 Today I decided to give you a short overview on my favorite musical movies. No matter, if you are an artist yourself or just interested in super inspiring stories about special people, those films are worth watching anyway …
#10: Amadeus (US, 1984)
Especially for those who are interested in Classical Music, this film is a must-see, even though it's wrapped into a frame story about love, competition and intrigues, which some may find a bit strange. For the main part, Amadeus is drawing a brilliant portrait of Mozart as a musical genius with a lot of personal details about his father and his early career as a musician. Especially scenes of Amadeus while he is composing and directing are staged impressive. The screenplay also nicely carries the spirit of life at the royal court in the baroque Vienna and therefore also includes a lot of comedy elements and funny scenes.
#9: 8 Mile (US, 2002)
Some may consider this inappropriate here due to the dramatic skills or the plain plot of a poor white guy making his way through the black dominated Hip-Hop underground. Aside cinematic aspects, 8 Mile really stands out because of the genius musical skills of famous rapper Eminem who also does not act too bad in his first movie, as I see it. 8 Mile has brought a fundamental discipline of Hip Hop into the main stream cinemas: rap battles, which are not only a sidekick but an essential element for the plot. So this movie is fun watching – anyway for people interested in Hip-Hop music.
#8: Pink Floyd – The Wall (UK, 1982)
Granted, but this movie is a matter of taste and for some people it may be way too abstract. The story of rock star "Pink" is on a critical point cause he is burned out and facing a serious drug problem. By going through numerous scenes of his fore-time, partially shown in cartoon scenes, he finally has to break down a psychological wall that he built around himself since childhood. Many attempts of interpretations have been made on this motion picture, especially on the political message connected with the former split of the German states until 1989.
#7: The Soloist ( US, 2009)
Nathaniel Ayers is a talented Cello player living on the streets of Los Angeles after dropping out of the well-known Juilliard School of Arts because of a Schizophrenia. Journalist Steve Lopez starts to write about Nathaniel while he is in need of a story but soon finds himself in the role of being Nathaniels only friend, trying to help him back into a normal life. The movie is based on a true story and does not varnish facts too much, so do not expect a typical Hollywood Drama. Mental disorders are a difficult topic and so the Soloist is a movie to think about and not an easy one to watch.
#6: Walk the Line (US, 2005)
Johnny Cash surely is one of the exceptional musical talents of the last century and considered the most important song writer ever in the genre of Country music. This portrait by James Mangold and Gill Dennis, who also wrote the script, has an excellent cast and is a beautiful movie and a nice biography at the same time. It captures the most important points in Cash's life between 1944 and 1968 including the loss of his brother, his first record and tour and how he met his later wife June Carter. Due to Johnny Cash's special character the movie is oppressive and beautiful at once and shows the interplay of an extraordinary career and a lot of personal depth.
#5: Berlin Calling (GER, 2008)
Another German movie from the last decade starring Berlin based Techno music producer Paul Kalkbrenner, who also composed the soundtrack for this motion picture. During the prosperity of the German electronic music, the main character Paul is on his way to the top but suddenly finds himself in a nuthouse after a drug related breakdown. Berlin Calling scores with authentic characters and captures the lifestyle during the transition from Generation X to Generation Y in a brilliant way.
#4: Notorious B.I.G. (US, 2009)
Here we got another Superstar Portrait of a famous rap musician: Christopher Wallace aka. Notorious BIG. The biographic movie covers his youth in the Streets of Brooklyn, his career as a drug dealer and his musical career until his dead in 1997. The script is highly Hollywood compatible and tries to carry an interesting plot from start to end which is surely not too realistic considering biographical details. However the movie nicely conveys what a lot of young Americans still dream of: The way up from a poor ghetto child to an award-winning rap superstar.
#3: Journey to Jah (GER, 2014)
'Gentleman' is a special phenomena: Born in Osnabrück and grown in Cologne, Tilmann Otto is not the typical Guy to make an international career in a Jamaican based music genre like Reggae. The movie by Moritz Springer, shot over a seven year (!) period, not only shows biographic scenes of Gentleman and his friend, the Italian-born Artist Alborosie. The documentary also catches the viewer with unexpected philosophical aspects and the spirit of Jamaicas daily life and maybe brings up more questions for the viewer than giving answers.
#2: Ray (US, 2004)
Maybe you don't know too much about Ray Charle's Life, neither did I before watching this Oscar-winning documentary film by producer Taylor Hackford. The movie captures the career of a blind boy whose talent and love to blues music lets him gain super star status with all the highs and lows. This movie is worth watching, not only for the touching story of Ray Charles who by the way also contributed a lot to the script himself before his dead. Ray is also a nice look inside the early days of modern music industry during the 1950s and 60s – the time when music mass production swept over the globe and made talents rich over night.
#1: Buena Vista Social Club (GER, 1999)
What turns out when you put some of Cuba's most talented musicians together into a recording studio? A platinum album which sold more than 8 million copies over the last 20 years and a fantastic documentary about interesting characters with very different backgrounds. In Cuba, life is music and music is life. Wim Wenders captures this in his film and I can hardly imagine a better way to express the awesome spirit of these awesome musicians and their work.