About the Release
In his new singe BEYOND Jan Baumann is taking you on a journey starting in Soothing City passing through ambient forest and Indie Ville before finally heading to massive city center of Trap Town. It is impossible to determine if this song is either a cinematic Dub-Step track or rather a massive electronic soundtrack. The official music video was created by the Spanish Video Artist and composer Ruben Font (aka. Noksound) and will be released on the same day as the song.
Jan Baumann is a Beat Producer and Soundtrack Composer based in Dresden/Germany and Las Palmas/Spain. He has written music for more than two-thousand(!) film and video projects, including brands such as DHL, Porsche and Formula 1 top sponsor Tag Heuer. 'Beyond' is his third single release in 2021 and will hopefully tie on the success of 'Scream', which got 17K streams and features in several action sports videos just within two weeks after it's release.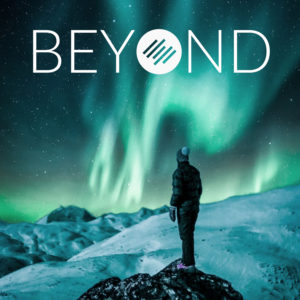 Get this song for your videos
This song is free for your videos
Download instructions
Terms of Use
Please read the following license terms carefully.
These terms apply to the song 'Beyond' by Jan Baumann.
Fanlink: https://baumannmusic.com/beyond
The song in this download can be used for free in any video or film project as long as the viewer is not charged for watching. Excluded are also these critical branches: banking/finance, military/defense, fossil fuel and any media content related to killing/hunting, violence, gambling and pornography.
To use this song in your video you MUST:
► Include Artist and Song Name in your video details.
► Include the fanlink above in you video details.
► Tag or message us when you post your video.
This 'written permission' can be used to clear copyright strikes on YouTube and other video platforms that allow music which is registered with a performing rights organisation such as ASCAP, BMI, etc.
For use in media for which the end user is charged (Cinema, DVD, Pay TV, Netflix, etc.) please contact us.
FAQ
Q: Can I use the free background music download for YouTube videos?
A: Yes.
Q: Can I use the free background music download for corporate movies and advertising?
A: Yes, in any media, which is free for the end-user.
Q: Can I use the free background music download for presentations?
A: Yes, in any event which is free for the end-user.
Q: Can I get a license for media which is not free to end-users?
A: Yes, please use our contact form and tell us about the project.